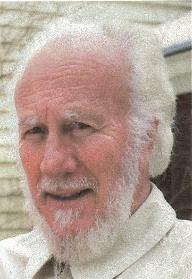 Robert Van De Castle

Robert Van de Castle has been studying dreams for over 40 years, in the laboratory, in the classroom, in
hospitals, in the library, among indigenous people, in workshops and in psychotherapeutic settings. All this
accumulated wisdom was given expression in his monumental book
Our Dreaming Mind
, (1994), which is a
sweeping panorama of all aspects of dreaming. He co-authored
The Content Analysis of Dreams
in 1966
with Calvin Hall, and their work became the standard approach to objective dream research.

He conducted two years of laboratory research with Dr. Hall at the Institute of Dream Research in Miami,
Florida, and also served as the Director of the Sleep and Dream Research Laboratory at the University of
Virginia Medical Centre for several years. He served as an experimental dreaming subject in his own lab at
the University of Virginia, at the Institute of Dream Research, the University of Wyoming, and the
Maimonides Hospital Dream Laboratory in Brooklyn. The successful demonstration of his telepathic
dreaming ability there was described at some length in the book written by Montague Ullman and Stanley
Krippner,
Dream Telepathy
.

Dr. Van de Castle's wide-ranging contributions to understanding the world of dreams were recognized by
the members of The International Association for the Study of Dreams when they elected him President of
the organisation in 1985. At the annual conference at Copenhagen in 2004 he was awarded the first
Lifetime Achievement Award in Dreamwork and was also recognized for his Lifetime Contribution to IASD.

Currently, Bob is researching material for a new book about Angels in Dreams. So, if you've ever dreamed
of Angels and are willing to give permission for your dream to appear in his book, contact him through his
website
http://ourdreamingmind.com